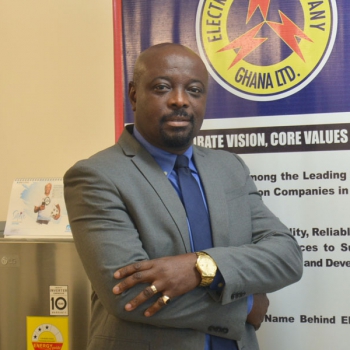 The Electricity Company of Ghana (ECG) is investing in key projects to ensure reduction in power outages by 70 per cent, the Managing Director of the company, Mr Kwame Agyeman-Badu, has said.
He said the company was investing a $100 million support by the government in three major projects. They are the introduction of a VIT Feeder automation scheme, SCADA coverage of primary substations and the installation of Express 33kv Feeder between Kpando and Hohoe in the Volta Region to ensure operational efficiency.
Mr Agyeman-Badu was speaking at the inauguration of a new office building for the company in the Half-Assini District in the Western Region to create a conducive environment for staff and clients.
Effectiveness
On the VIT feeder technology, Mr Agyeman-Badu said its operation was simple and effective, and did not require a communication network to function.
"This technology comes with benefits such as clearing all transient faults without the feeder experiencing sustained outages," he said.
According to him, the new scheme would also provide feedback to control centres using incorporated remote terminal units and a safe means of isolating sections of the feeder during maintenance.
On SCADA's coverage of primary substations, he said it would enable the ECG to remotely operate and monitor Bulk Supply Points (BSPs) and primary substations without waiting to be informed on outages.
"So far, Accra, Tema, and Ashanti regions have partially been covered, with the remaining sub-stations in our operational regions to be covered by this project," he added.
Mr Agyeman-Badu also said the installation of the Express 33KV Feeder would lead to the construction of a double circuit 2×40MVA express feeder between Kpando and Hohoe.
The current operational system, he said, was unreliable and indicated that the completion of the new project would ensure reliability of power supply to the Oti and Volta regions.
Civil works
On civil works in the Western Region, Mr Agyeman-Badu said: "We have constructed six district offices and customer service centres in Half Assini, Nyinahin, Akontombra, Ateiku, Bibiani and Dadieso districts at the cost of GH¢7.8 million and 23 major engineering projects amounting to GH¢3.4 million."
For his part, the Western Region General Manager of the ECG, Mr Delali Oklu, said the real business of the company was at the district level where it was providing quality, reliable and safe power supply.
Source: www.graphic.com.gh