This forms part of numerous activities by the power distribution company to commemorate the customer service month.
The month of October has been declared as a customer service month globally, to enable brands appreciate and interact with their customers for better service delivery.
In line with this practice, ECG held a roadshow to interact with its customers and create awareness on the introduction of the Power App, which allows customers to transact business with the company remotely.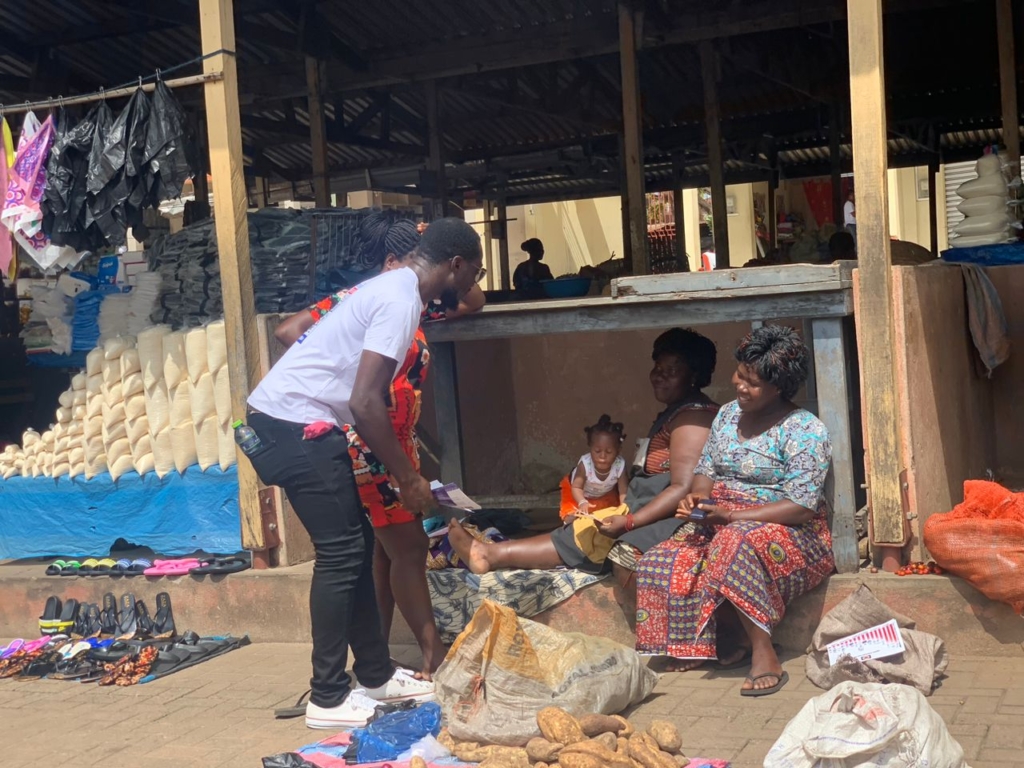 The roadshow was organized in all eleven operational districts in the Volta Region namely Ho, Sogakope, Akatsi, Keta, Dambai, Kpeve, Kpando, Hohoe, Jasikan, Nkwanta and Dambai.
Staff patrolled the principal streets to distribute educational materials and sensitise customers on the ECG PowerApp.
The Volta Regional General Manager of ECG, Ms. Christina Jatoe-Kaleo thanked customers for their support during the recent revenue mobilisation exercise.
"We would like to thank all customers in Volta and Oti Regions for supporting the company during the recent revenue mobilisation exercise through the prompt payment of bills via the ECG PowerApp and the shortcode *226#. We urge our customers to prioritise the prompt payment of bills since it is a patriotic act to pay for electricity consumed."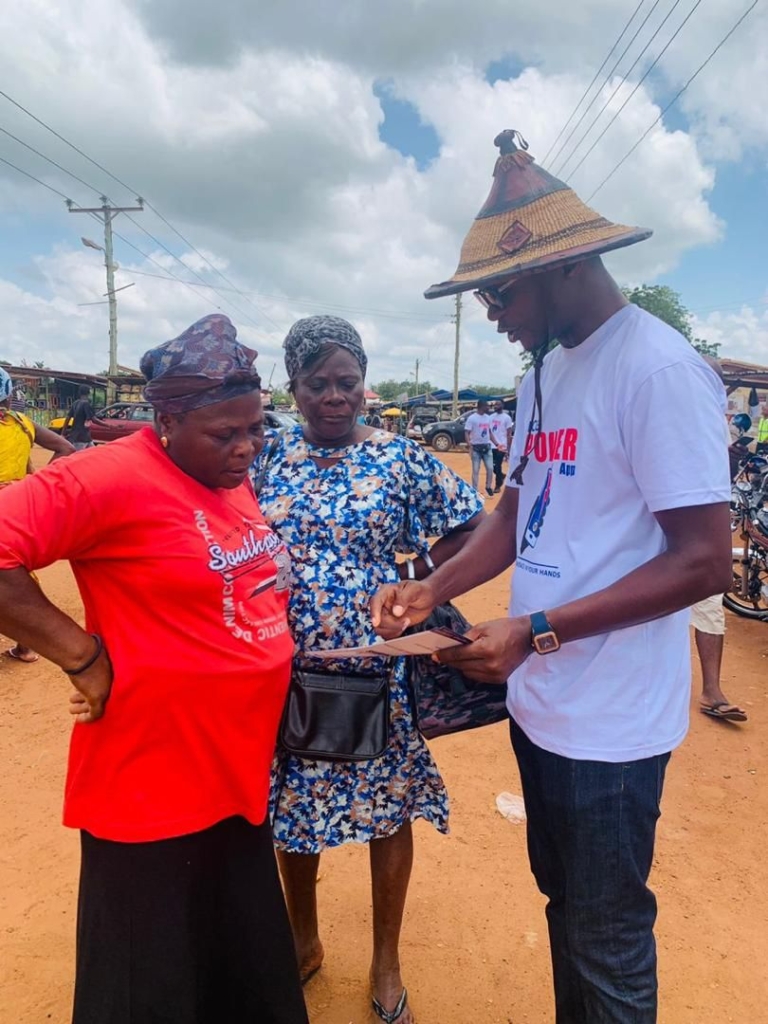 Ms. Jatoe-Kaleo encouraged customers to update or download the PowerApp from AppStore or Google play store to enable them transact business with ECG at their convenience, and outlined some benefits of using the app.
"The ECG PowerApp provides convenience for customers as they can pay or view their bills and also purchase prepaid credit anywhere and anytime. There is no Momo charge or E-Levy when you use the app to transact business", she said.
Ms. Jatoe-Kaleo also indicated that the company has embarked on a series of educational programmes to ensure customers are equipped with relevant information which will enable them access the ECG PowerApp with ease.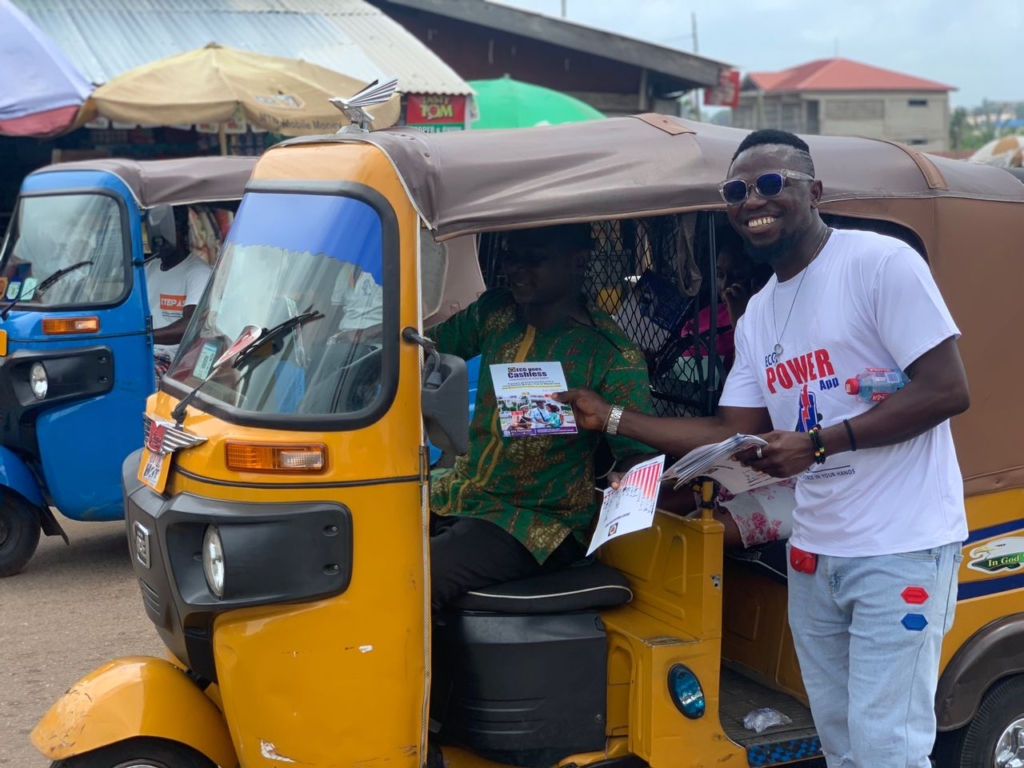 "Since we went cashless, there has been an improvement in our operations and the feedback from our customers has been very positive. We will continue to provide convenience for our customers to ensure they are satisfied with our services," she added.
She also added that the month of October is the customer service month "and as a region known to be the hub of excellent customer service, we will continue to delight our customers with our services from improved and stable power supply to prompt resolution of customer complaints.
"We have series of activities lined up to enable us appreciate and get closer to our customers," she disclosed.
Ms. Jatoe-Kaleo appealed to customers to avoid going through third parties or middlemen to acquire service and should rather visit the nearest ECG Office.
"Customers should avoid middlemen when they need service and also avoid sending mobile money to individuals who claim they can get them meters. Customers should deal directly with the ECG for an excellent service delivery and also avoid the case of MoMo fraud by some individuals who try to take advantage of customers," she said.
Source: www.myjoyonline.com
---
Stay With Us
Subscribe to our Newsletter to get the lattest
news relating to ECG