Source-Link Company Ghana Limited also known as "Industrial Coatings Africa", has ended a critical project to ensure the effective fire protection of the Company's Data centres and Power rooms.
These Data centers house IT equipment used to collect, process, and store data for our digital activities. However, due to the massive power density of the electrical equipment in our data centers (server rooms) and power rooms, there was a greater risk of the equipment catching fire due to overheating or electrical faults and the chances of the fire spreading to cause collateral damage.
As part of their corporate social responsibility and as a complementary gesture to demonstrate their support to ECG's operations and growth, Source-Link (Industrial Coatings Africa) has injected $50,541.00 to fire-protect our Data centers and corresponding Power rooms using their Class-A-rated "NoFire A18 fire-retardant intumescent coating system". A fire-retardant paint developed as a passive fire-fighting coating system to protect domestic, commercial, and industrial properties against fire.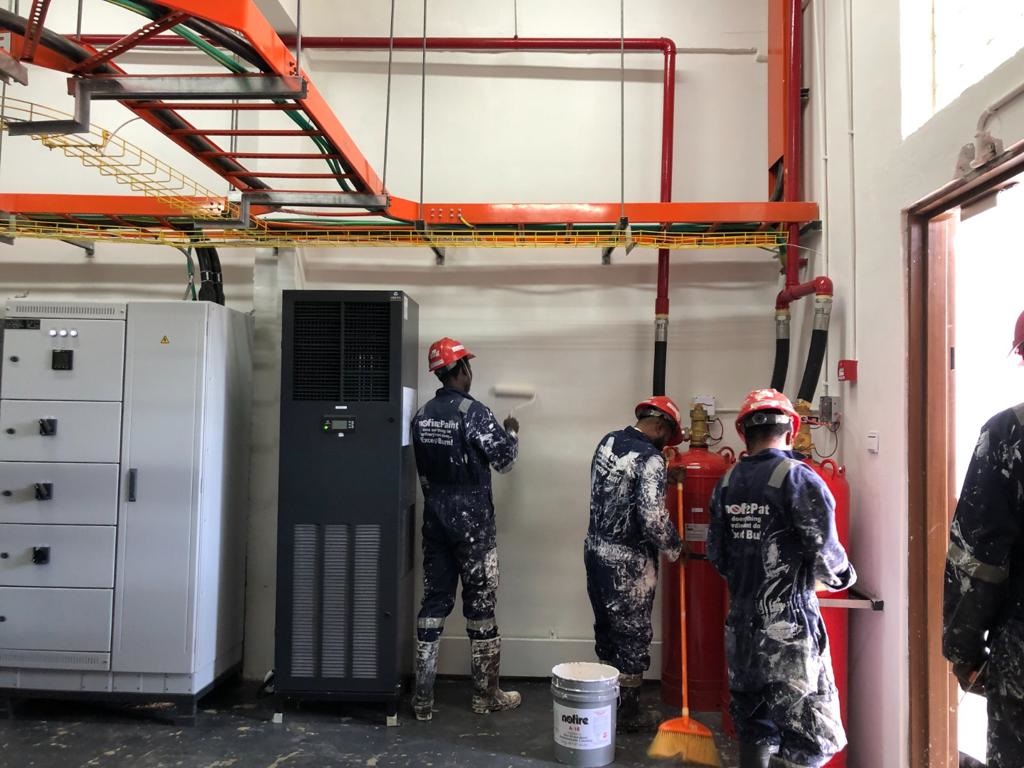 Commenting on the project which was carried out in collaboration with ECG's IT Directorate, Mr. Daniel Allotey, President of Source-Link Company Ghana Limited indicated that the NoFire A18 Fire Retardant Intumescent coating (Paint) has been used to protect the walls and ceilings of the Data Centers and Power rooms at the Projects Office, Legon and Kumasi to make them fire resistant and to create a "Last-Line-of-Defense" fire-resistant barrier that will localize, retard, and stop the spread of any fires (should they occur).  
On his part, the Deputy Managing Director/Engineering and Operations, Ing. Kwadwo Obeng, thanked Source-Link Company Ghana Limited for the support and further pledged ECG's commitment to a sustained relationship with Source-Link.
Since 2021, Source-Link Company Ghana Limited has been undertaking Electric Pole Fire Protection project in the bushfire prone regions of the Company to protect our wooden utility poles from bushfires; an occurrence which affects the reliability of our power supply, revenue generation, and our company's reputation.  
The initial phase of the Electric Pole Fire Protection project has been very successful and has so far saved several hundreds of selected wooden poles in bush fire prone areas in our operational regions including Eastern, Ashanti, Volta and Tema in our operational regions.
---
Stay With Us
Subscribe to our Newsletter to get the lattest
news relating to ECG