The Name Behind Electricity in Ghana
Wednesday, 1st November 2023
OPERATION FIX THE BILL & PAY THE BILL
The Electricity Company of Ghana Limited wishes to inform our cherished customers and the general public that the Company will embark on an exercise dubbed Operation Fix the Bill & Pay the Bill, effective Monday, 6th November to Monday, 11th December, 2023 in all ECG operational areas.
This Operation Fix the Bill & Pay the Bill aims at capturing the consumption readings of our postpaid customers to enable the company produce actual bills. It is also to ensure that we verify the integrity of meter readings, build confidence in the bills we deliver to our customers, and also collect arrears owed by customers.
In this regard, the regional and district offices will operate with a lean staff pool who will provide essential services to customers during this exercise to enable total participation by top Management and staff.
ECG wishes to state that the Public Utilities Regulatory Commission's LI (2413) gives us full access to all our installations, therefore customers and the general public are being advised to cooperate with ECG to carry out our mandate.
Help ECG to serve you better.
Our Call Center Assistants are Online

Report faults, Understand Your Bill, Make Enquiry
+233 302 611 611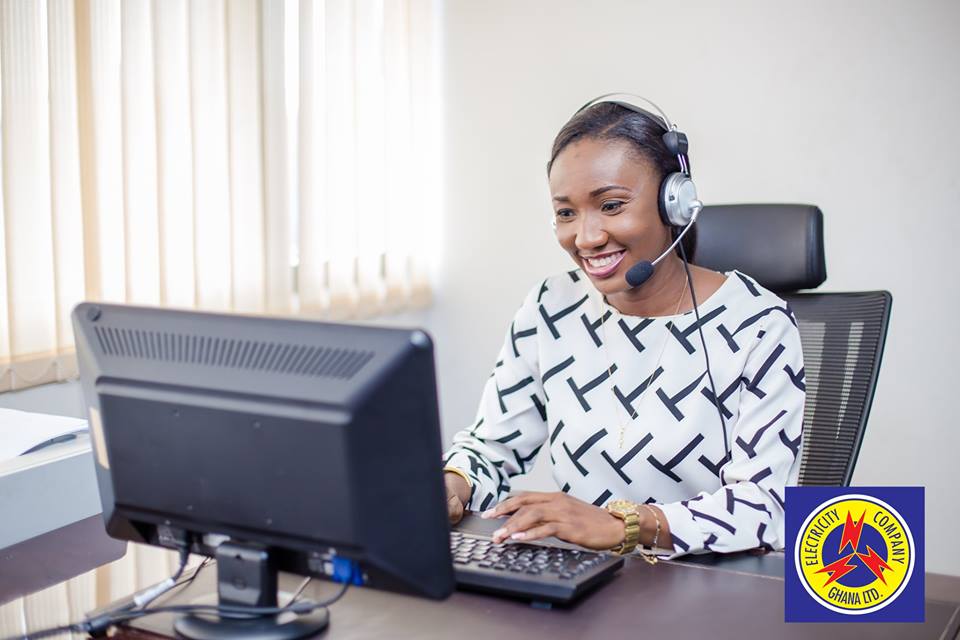 Convenience in your hands

ECG Customers with Smart Prepaid Meters or Postpaid Meters

can now purchase credit or Pay Bills at their convenience,

using their phone.

The hustle of having to join a queue

and the difficulty of purchasing credit at odd hours

has come to an end.

No more hustle!

This app will not only help you purchase credit

or top up,

or Pay bills,

but also help track your purchases

or payments and consumption.

Download ECG Power!
Convenience in your hands