The Name Behind Electricity in Ghana
Monday, 25th September 2023
The Electricity Company of Ghana Limited (ECG) wishes to inform the general public, especially our cherished customers that, although we are working tirelessly to strengthen and maintain a robust distribution network, massive rainstorms and stormy winds usually cause the falling of trees, billboards, ripped roofing, etc. on our electrical conductors, resulting in outages.

The outages that are caused by transient tripping (temporary interruptions) on our feeders are restored soon after the rainstorm. However, permanent faults on our feeders will have to be rectified and may take a while to be restored by our Engineers.

Individual/localised outages and incidents of fallen or sagging conductors within customers' vicinities should be reported to the ECG Call Center on 0302-611611, the nearest ECG office, or reach us on our social media handles via Facebook, Twitter, or Instagram for prompt intervention.

ECG wishes to caution all and sundry to be extremely careful during rainy days not to go near any sagging or fallen electrical conductor since it could be fatal.
Our Call Center Assistants are Online

Report faults, Understand Your Bill, Make Enquiry
+233 302 611 611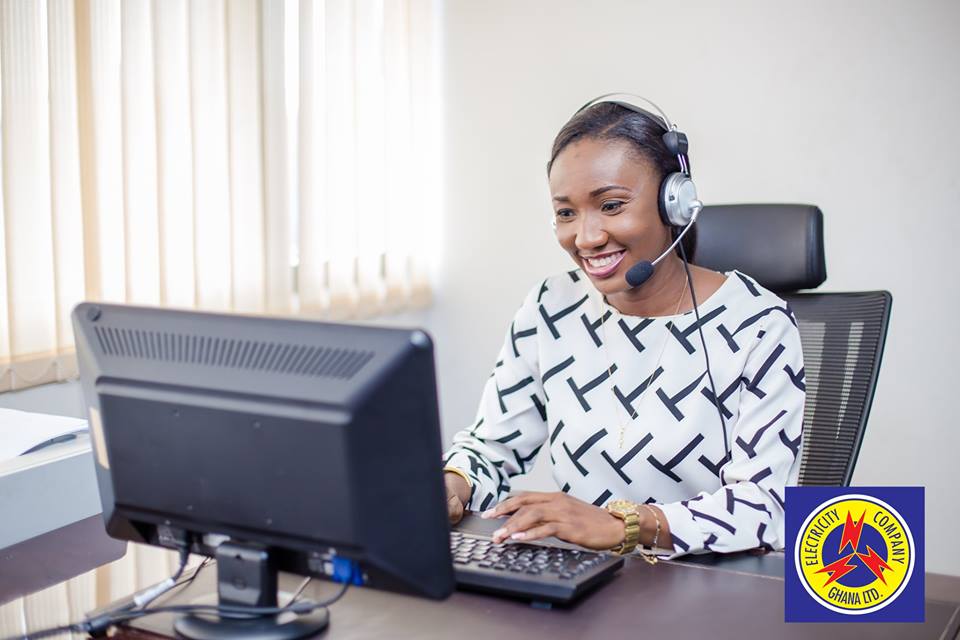 Convenience in your hands

ECG Customers with Smart Prepaid Meters or Postpaid Meters

can now purchase credit or Pay Bills at their convenience,

using their phone.

The hustle of having to join a queue

and the difficulty of purchasing credit at odd hours

has come to an end.

No more hustle!

This app will not only help you purchase credit

or top up,

or Pay bills,

but also help track your purchases

or payments and consumption.

Download ECG Power!
Convenience in your hands